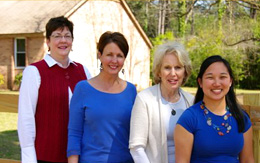 Jubilee Academy is an independent, faith-based, school-of-choice that asks parents to contribute a percentage of the tuition, but most expenses are paid through donations.
Some people have asked why Jubilee Academy is not a Charter School – eligible for state funds as a publically chartered entity.  Our response is simple – accepting government money would fundamentally change the religious nature of our school which is central to the transformation of these children and their families.
Our annual operating budget is just under $400,000.  Revenues are received from limited tuition payments, donations from area churches, local businesses, individuals, and a few modest grants.  Over the next three years Jubilee must secure a six-month operating reserve to account for the economic downturn and prevent a disruption in services.
Heartworks Ministry is a 501c3, non-profit organization which gives donors a tax receipt for all monetary gifts, in-kind gifts of service, and item donations. Those interested in donating may send a check, begin a monthly draft from a bank account or use the PayPal service on this website.