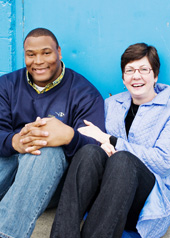 Jubilee Academy is fortunate to have support and assistance from the following organizations:
Columbia Junior League:  Provides healthy lunches and snacks for students and special events throughout the year; helps with the school garden; provides coats, shoes, and books to all the children in each family; and more!
Area Churches:  Lexington Presbyterian Church provides two lunches each week along with mission funding; Shandon Baptist Church, Rose Hill Presbyterian Church, Refuge Church, Awaken Church, Radius Church, Lexington Baptist Church, Union Baptist Church, Trinity Episcopal Cathedral, Columbia Ministries, Church of the Apostles, and several others provide financial support and volunteers!
Columbia Kiwanis Club:  provides summer camp scholarships, volunteers, and funding for projects throughout the year!
Spring Valley Rotary Club: provides funding for special projects throughout the year!
The Lipscomb Family Foundation, The Sisters of Charity Foundation and Central Carolina Community Foundation: provide capacity building resources, leadership training and funding!