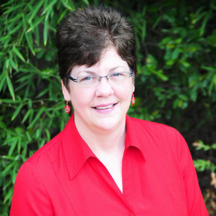 Sandee is the first born of Dan and Susan Hensley, from Black Mountain, NC. She was raised in Black Mountain Presbyterian Church and graduated from Charles D. Owen High School. She received an Associates of Arts degree from Montreat-Anderson College, NC., Bachelor of Science degree from Presbyterian College, SC, and Master of Education in Early Childhood from the University of South Carolina.
Sandee taught 8 years in Richland District One before resigning to found Heartworks Ministry, a faith-based after-school and summer program, on Waites Road in Columbia in 1999. In 2006, God led Sandee to create Jubilee Academy, where she serves as Executive Director and Headmistress. She is completing her Montessori teaching certification through the Hope Montessori Educational Institute.
Sandee is currently a member of Shandon Baptist Church.